Birchbox Man | FREE Extra Box
Last Updated Nov. 06, 17
BirchboxMan (Limited Time Only!)
What is your man getting this Christmas?
Why not get him a BirchboxMan grooming box? No wait, 2 BirchboxMan grooming boxes.
Right now, Birchbox is giving away a free box when you get him one personalized box.
I don't know about you but I am always struggling to find something to get my husband for Christmas.  He also has a birthday 3 days before Christmas so his presents are always a challenge so when I saw this offer I thought "this is perfect". I can get one for his birthday and the other for Christmas, and to make this offer even sweeter, I can get both for only $10! What????
When you Subscribe to BirchboxMan today you can get two grooming boxes for the price of one. Here's what's in each one:
5 personalized grooming sames
$10/month
Delivered to your door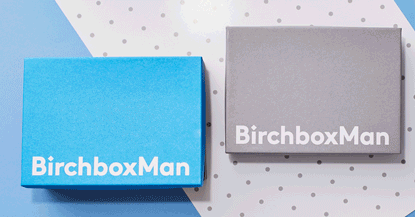 Limited Time only!
USE CODE  2FOR1  at checkout.
Subscribe to BirchboxMan today and get two grooming boxes for the price of one. Use code 2FOR1 at checkout. Valid for new subscribers only. While supplies last.
Merry Christmas Honey!